Newsletter
Check out our upcoming Children's, Teen, and Adult programs, what the Friends are up to, and other exciting things at the library!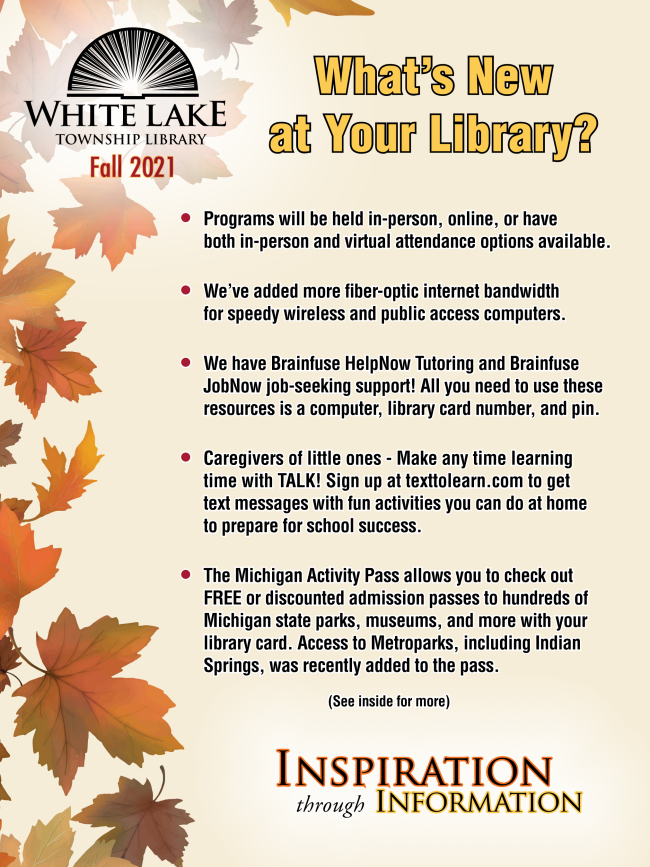 Did you see a program that you are interested in? Make sure you register!
Please contact the Adult Information desk if you need assistance accessing files.
---
Virtual Programs
We have a variety of virtual programs coming up. Check out the calendar! Make sure you check back often, follow us on the social media of your choice, or sign up for our e-newsletter!
---
Newsletter Archive
Fall 2021
Summer 2021
Winter 2021
Fall 2020
Summer 2020
Winter 2020
Fall 2019
Summer 2019
Winter 2019
---