See something you like in here?
Click on any of the books or screens in this room to learn more!
---
Get Graphic!
Teen Graphic Novel Club
Join our graphic novel book group to discuss and discover great books together online. The first 10 teens to register get to KEEP a copy of the book! eBooks available on Hoopla or Download Destination (Libby)
Registration required
Thursdays, 6:30 - 7:30 pm
October 11
The Dire Days of
Willowweep Manor
by Shaenon K. Garrity

December 13
Graceling:
The Graphic Novel
by Kristin Cashore
Adapted by Gareth Hinds
---
Pizza & Paperbacks
Teen Book Club
Join our teen book group and discuss great books while devouring pizza! The first ten teens to register can KEEP a copy of the book!
Tuesdays, 6:30 - 7:30 PM
October 4
Turtles All the Way Down
by John Green

December 6
Amari and the Night Brothers
by B. B. Alston
---
New Resource!
Teen Book Cloud

Exciting news! We now have access to TeenBookCloud!
---
Teen Magazines
Find these magazines just for teens in print at the library!
J-14: Just for Teens*
OTAKU USA Magazine
PC Gamer*
*Also available through OverDrive
---
Great Book Sites
Websites for finding books, reviews, and even some for cataloging your own reading material:
goodreads - Catalog and review all your books and keep up with what your friends are reading
Guys Read - Offers a list of books recommended by the webmaster, children's author Jon Sczieska, and others suggested by visitors to the website.
Library Thing - Catalog your books and connect with other readers
New York Times Young Adult Bestsellers (Hardcover)
New York Times Young Adult Bestsellers (Paperback)
YALSA (Young Adult Library Services Association) - Great source for booklists and award-winning titles
---
Comic, Manga & Graphic Novel Sites
---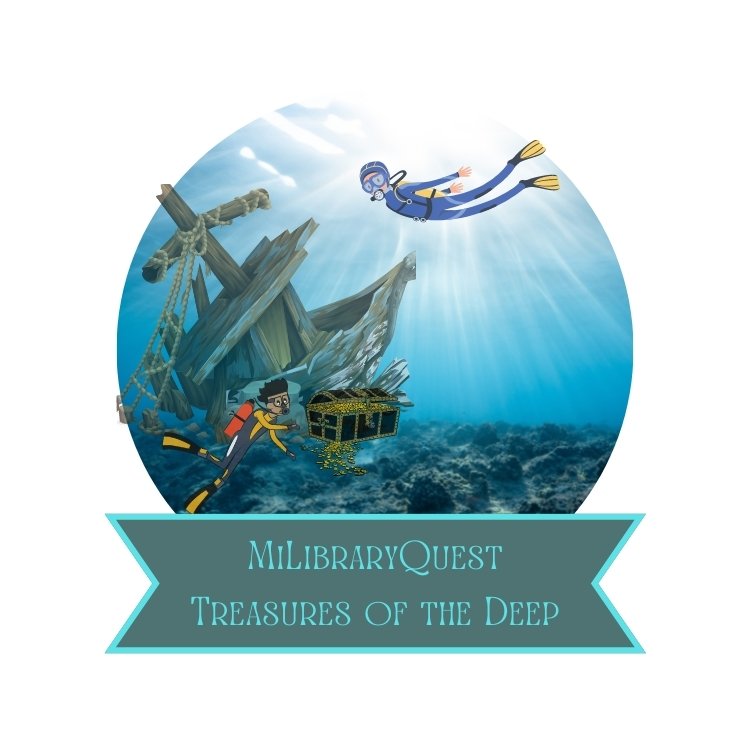 1 Across: Songs sung while working on a ship
For more information and additional clues, please visit the MiLibraryQuest website here.
---